…. formally known as: Services or what to expect from me… ????
Graphic design
Logos, business cards, flyers, folders – you name it: I can do it! If you don't know how to create nice ebooks for your customers to read – or aren't able to produce a file with a proper size – just drop me a message and we can work this out together!
Adobe Creative suite is my second language, and I would be happy if I can let my skills work magic for you.
Web design
I might not be a high-end UX designer, but I can definitely create pages (like this one) based on WordPress for you.
For more advanced stuff that requires programming, I can recommend some highly skilled people – just drop me a message and I'll get back to you on that. #networkpower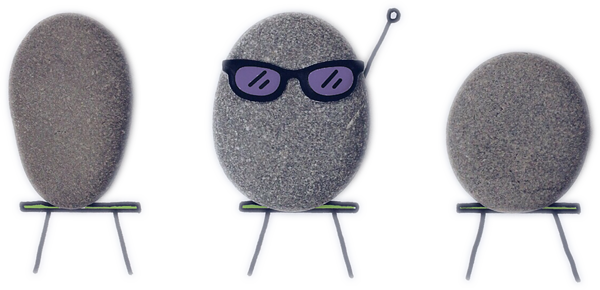 "Beta learning" - methodological & didactical consultancy
As an educational scientist and a lifelong learner, I know what it needs to make your educational program, or you ebook or whatever it is that you offer even better than it already is. We all know what it is like to be so caught up in the topic that we lack the ability to judge if there is something missing. And because we are the experts in our field, it is hard to know if the students or learners will totally get what we are telling them.
As a professional adult educator, I can tell you if your stuff is any good – what you can do to make it better, where there are hiccups in your content and what is hard to understand.
I can help you find out what it is you can improve, so that your learners will have an even better experience – and will love you and will be left wanting more from you!
Workshop & content creation
As an adult educator I've planned, researched, sourced and held tons and tons and tooons of workshops. Do you have a hard time figuring out where to start and what to consider: I'm your gal!
At the moment I am a trainer for senior citizens on how to use a tablet device or smartphone, I hold workshops in schools on developmental political topics and I am working together with an educational scientist who focuses on gender, aging, education and new media and I assist her whenever/wherever/however necessary!
Graphic Design
Do you need logos, PDFs, printing material, signages, Social Media graphics? The list of things that need Photoshop or Canva in an online business is endless… if you need something that involves graphics I am be able to do it.
STALKING
Or to say it in a less scary tone: RESEARCH!
I love me some… stalk… oh… aehm… RESEARCH…???? when you need some information on ANY topic, I will go and find it.. wherever it its… whatever it takes.
Web maintenance - Lead page creation
Since I am pretty fond of creating websites myself (see design for more info about that), I am – as a logical consequence 😉 – highly capable of maintaining your web presence for you. Let it be WordPress, Joomla or any other Content Management System – if I don't know it YET – I will soon – and you don't have to worry about it anymore.
Also – if you need a lead page, for a product you're selling – contact me and I can set something up for you.
Video editing
I have experience in working with Premiere and Final Cut Pro and can definitely lift some weight off your shoulders when you feel overwhelmed by the time you spend on editing your content.