loud
embarrassing
helpful
cheerleading pro
loud
embarrassing
helpful
cheerleading pro
Hey my lovely visitor! You stumbled over my site because you are in desperate need of help and support! And I am happy to be of service for you. But before the two of us hit it off, let me introduce myself a little bit – let's put what I can do for you into a proper perspective.
So… my name is – as you might have already been able to guess – Monika. I'm 32 and I am born, raised and residing with the boyfriend-who-must-not-be-named and a cootsie patootsie doggy in Austria.
You know… when you are the fat kid in kindergarten/class/whatever social gathering you can think of, you have 2 choices:
You either become an absolute outsider OR – and that is the route that I chose: You become a decent human being, are nice to people, develop SOME kind of humor and entertainment qualities and find something you're good at BESIDES sports (because let's be honest – you will seriously SUCK at sports!).
So what I developed pretty early in my life was some sort of learning ability: I never had a hard time learning things, I managed without problems. I even wanted to become a teacher when I was a kid because I really enjoyed knowing things.
I was often the first one at school to get some sort of tech device – Game Boy – Nintendo – you name it – I might have had it. So it came to no surprise that I also got a PC pretty soon in my teens. And from that point forward I was pretty much sold: sold to the geekiness that tech had to offer – and so a geek was born!
It is not a big surprise that – after a three weeks-attempt to become an English and Maths teacher, which I realized wasn't the best idea I ever had (seriously – English and Maths? What was I thinking – too much work anyways) – I became a communications- & media designer.
I started working  at a company that produced signages for people and of course other companies in 2005.
After 4 years in the business – and with my brain slowly dying because it simply stopped learning – I made a decision that this is not everything I want from life. So I started to study again and after some decision making processes, I decided on educational science. (It only occurred to me LATER that that was ACTUALLY a long time coming! ????).
I still worked part time in the signage/printing company, but after another 2 1/2 years I switched jobs started to work in the social sector. I was working at a company that helps children with disabilities and their families until March 2017.
One Bachelors degree (educational science) and one Masters degree (social work) later and with and another master thesis (adult education) still pending I figured: What best way to make the perfect use of everything I can do AND gain some personal freedom during the process?
I was already having my cake and eating it at the same time (I was working 30 weeks per hour in that company but simultaneously founded a small company doing tiny jobs for people and companies).
Even though the people were lovely and the job was paying well, I still felt like it was draining me – it took me a while to figure out what my actual problem was, but when I realized it was crystal clear: 9-5 jobs – they are not for me. I need to have a freedom to do whatever I want to do, WHENEVER I want to, and I need to be responsible for myself.
So this was the beginning of monirocksyoursocks.com.
Education
College for communications- and media design
Bachelors degree in Educational Science (Pedagogy)
Masters degree in Social Work
Master thesis in adult education still pending 😉
Work
Designer in a signage/printing company for 6 1/2 years
Project worker and go-to IT heroine at social company for 5 1/2 years
Business owner since July 2015
Trainer for senior citizens & new media since May 2016
Trainer on developmental topics since February 2014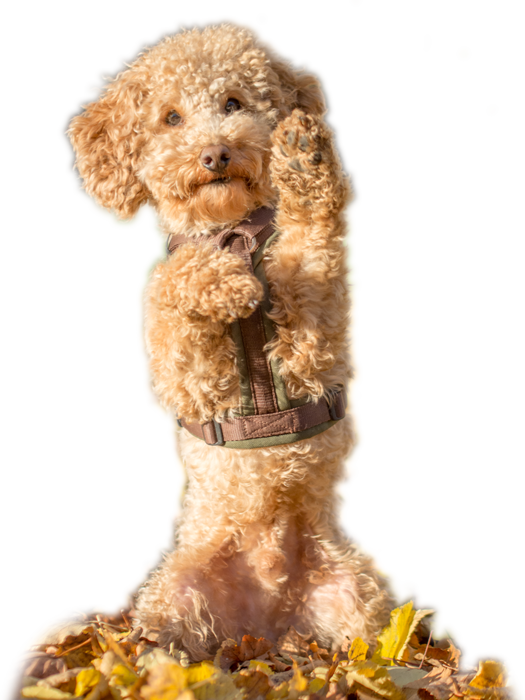 The fluffy partner in crime ????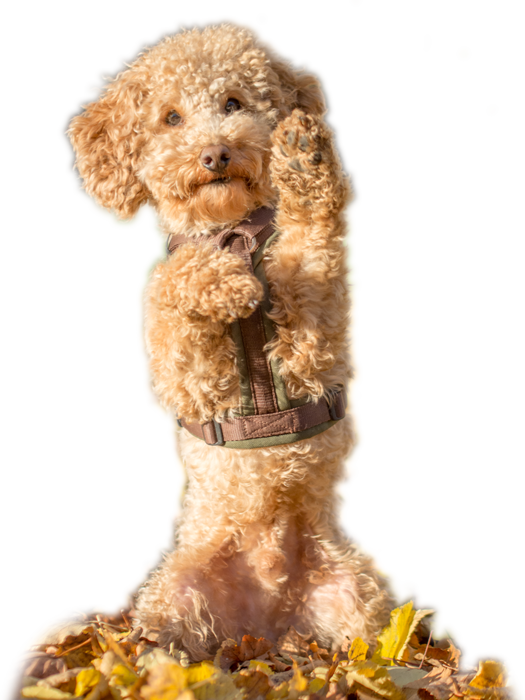 Where there's me – there is HE – is that grammatically correct? I am not sure… but the rhyme works so XD
Let me introduce you to my partner in crime:
YOSHI
He's my (almost) 3-year-old poodle boy and yes.. he is entirely named after Super Mario's dear friend – the green dragon – as I said before: welcome to the geek in me! ????
If you work with me, you will also work with him. Which means: receiving some utterly cuuuuute pictures of our weirdo dog; noticing a sleeping dog during a video conference with me; seeing a running dog on live streams, Instagram postings etc.; it also means you might have a Facebook timeline that is flooded with doggy pictures. But I think that is a burden you are willing to carry… I mean.. look at him… he IS the cutest 😉