Congratulations, your time of hating on your accounting is FINALLY OVER!
Now let's get started ⤵️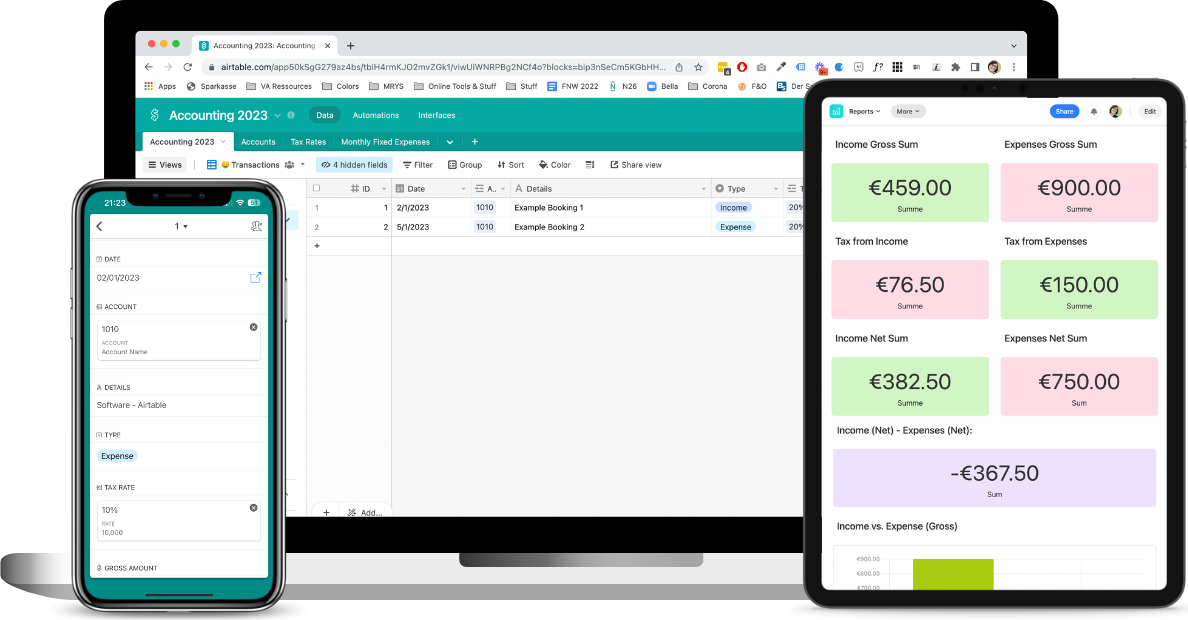 Check your Inbox!
The link to the template has now been sent to your inbox! WAHOOOO! 🥳 They should arrive in the next few minutes!
If you can't find them, please check your promotion or spam folder to make sure!
Watch the Training
After you import the Template to your Airtable Workspace check out this short video training on how to use it properly and how to make the most of it below.
If you're interested in more things about Web Design & Online Tech, or are just generally interested in weird ramblings from an even weirder Austrian then: FOLLOW ME on Insta @monirocksyoursocks – you will not regret it (well maybe a little and just sometimes 🤣)