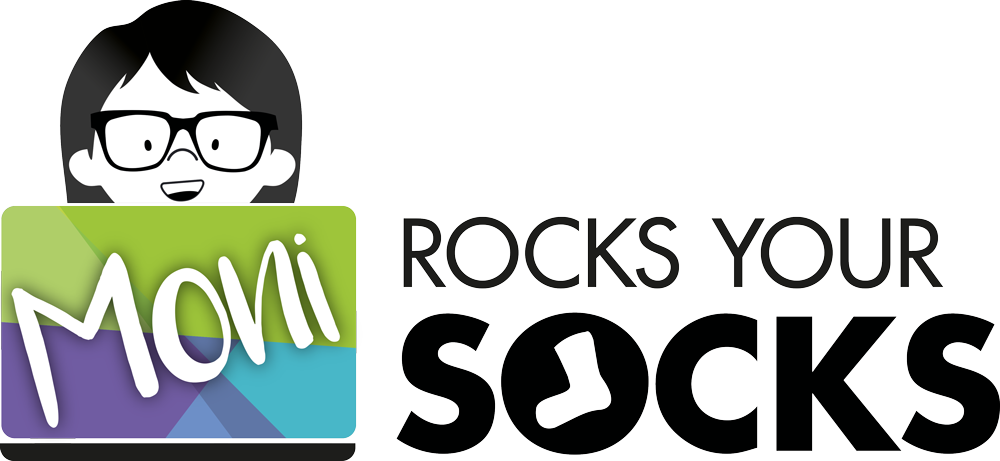 Let me rock your business!
You want to WOW everyone with your business!
I hear you, because let's be honest: To have a professional, good looking online presence, that mirrors YOU, your values and what you stand for is essential for a great brand.
And you are more than great. Having your message shine through E.V.E.R.Y.T.H.I.N.G. you display online, is KEY because: You are a visual person, your clients are visual people, E.V.E.R.Y.O.N.E. is. So don't miss this opportunity to get the leads you want with a fancy as eff website, a fly logo and smooooooth systems set up.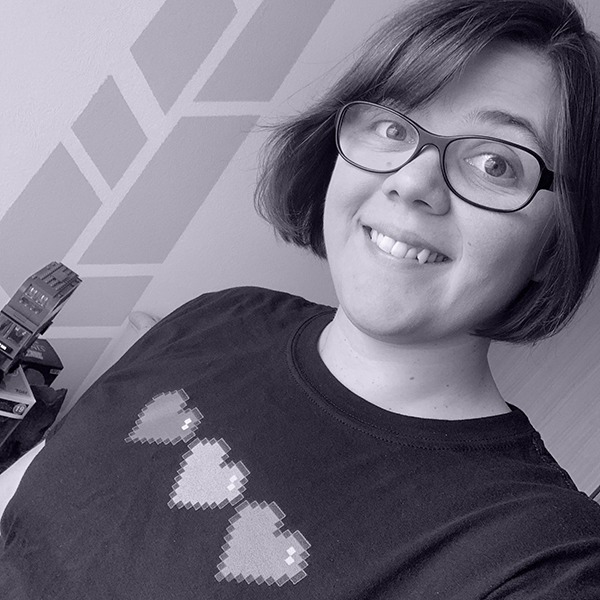 Coffee
doesn't ask questions!
Coffee
understands!
"Who are you?", I hear you ask ?
Undeniably Austrian
Born, raised, and residing in the country of Schnitzel and dumplings, with no deep love for either and no knowledge of the "Sound of Music" #sorrynotsorry. But still very Austrian when it comes to weather complaints.
Proud Geek
Video Games, Marvel Cinematic Universe… you name it. I dig it. So much so that I married my love for geekdom and feminist topics together in the more than awesome podcast Geek Herring. You should really check us out! #justsayin'
Profesh' Multipotentialite
When you like a lot of things you end up being a Designer AND Educator by trade. 6 1/2 years in a design agency, masters degree in educational science, 5 1/2 years project work in social sector. And full on self-employed since 2017. YAY ME!
What else?
Loud, embarrassing, living and dealing with grief, helpful, obsessed with her dog and her weirdo, running on coffee, late riser, asian food addict, raspberry fangirl, Thor's wannabe wife, humour fueled, extrovert turned introvert, focus on personal energy management
The way I see it – you have two options: You can try to wing this chapter of your business. Start out with a system that seems easy for you to use at first, spend a lot of time and nerves building something, only to realize that what you wanted to do is not possible in Wix, Jimdo, or Weebly. You have BIG PLANS but suddenly your website is holding you back. If only you went all pro right from the start. It could have saved you money, AND nerves. ALL the nerves! I can help you set up a professional website that is able to scale with you, and make it as smooth for you as possible to then keep on using it. After we're done, you get a training that's ON POINT: So everything that you NEED to know, and nothing you don't.
My Specialities:
On-Brand WordPress Websites
Membership Platforms
Learning Management Platforms
E-Commerce
Landing Pages
You do something amazing, you are making a difference in the world. And I want everyone to see that too. You are not wearing your sweatpants to important meetings either, are you? (I mean no, judgements from my end – sweatpants are #life). First impressions count – that's true for life and business. And you want to avoid people turning their virtual back on you because they don't vibe with you at all. Show them what you got before they even "see" you.
Together we create branding graphics that will do just that: speak your language without saying a word, warm up your leads without effort. Logos, Business Visuals, Social Media, Workbooks – you name it. I can cover it all.
What I can help you with:
Branding
Logo Design
Social Media Graphics
Workbooks
Printing Material
You want your clients to feel like Jasmine on her flying carpet when you onboard them – light, breezy and excited. You think I speak a totally different language when I say: Zapier triggers when a student subscribes to Teachable and adds them to a sequence but excludes free enrollments. If you get all nervous when it comes to your Dubsado, ConvertKit, Active Campaign setup: Then we need to talk.
Tools I am fluent in:
Dubsado
Convertkit
ActiveCampaign
Kajabi
Teachable
Thinkific
Zapier
and many more… (just ask)
Visual Proof is what you want? There you go 😉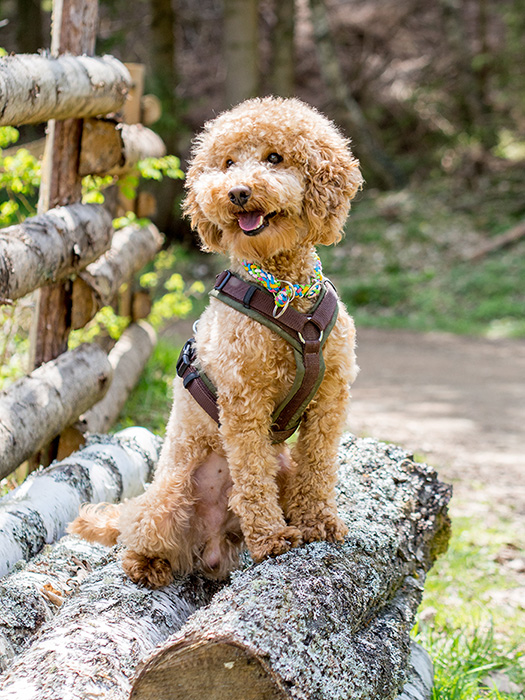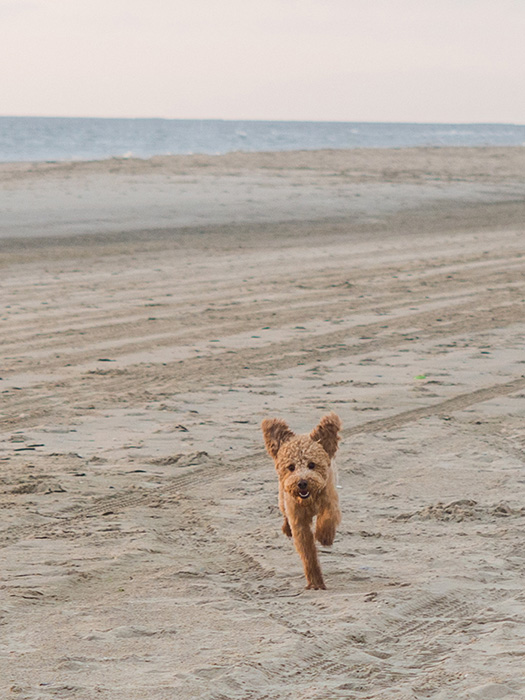 Fluffy Partner in Crime ??
It's 'a meee: Yoshi
Long awaited and finally here: Yoshi joined our lives in 2014 and is making us laugh at least once a day ever since.
Companion for every occasion
Whatever the mood, whatever the time, Yoshi hardly ever let the occasion pass to get a belly rub. 
Love magnet
If you are ever in need of special attention from strangers, I am very willing to lend you Yoshi for an hour or two. Though be aware that the general target audience that finds Yoshi particularly cute are women over 55. But who am I to judge! ?
Another happy customer!
Monika designed my website for She Hit Refresh ??https://shehitrefresh.com. I had an existing WordPress site that needed a facelift to better represent my brand. Monika was able to create options that were right on target for what I had in mind but couldn't put to paper.
She created a site that is not only beautiful but UX friendly. Monika was a pleasure to work with, patient, quick turnarounds, and very informative. I highly recommend her!!
---
Cepee Tabibian, She Hit Refresh
Monika is a very talented person.
Moni is a wonderful graphic designer and creates DVD booklets, graphics for authoring (chapters etc.) and CD labels (and more). She is creative, quick, motivated and above all the technical skills she is fun and great to work with!
She works on set as a camera person, she edits video (raw and conceptional), she has been part of my research as a technician but also as an educator. We have designed educational workshops for women 60plus (one is an adult educator training, the others are related to new media and ageing)
If you need a person who knows her technical stuff AND understands what you have planned – contact Moni!
---
Sol Haring, Scientist, Videographer, sol haring film
Monika is the wizard of tech!
She is extremely knowledgeable and her response time is amazing. I can 100% count on her to not only do WordPress fixes, design and virtual assistance quickly & flawlessly but also to teach me along the way so I can do it myself in the future. Which to me is invaluable!
Her approach is wonderful – it's a magical mix of patience, knowledge and humor. Which makes working with her an absolute delight and I would recommend her 100 times over to anyone!
---
Kyrie Melnyck, 7in7 and Kyrie&co
Monika made me a logo and I couldn't be happier.
Monika made me a stunning logo for my blog and I couldn't be happier. She worked with me to design something that gives the exact feel and expression that I was after. She's very communicative, easy to talk to, and a real joy to work with. If I could give more than 5 stars, I would.
Trust Monika with your logo design! You won't be disappointed!
---
Amanda Sloan, Thankful Cow & Bean and Backpack
Monika single-handedly kept my business afloat.
Monika single-handedly kept my business afloat for well over a year. She is technical, has a design sense, and is super fun to work with. Look forward to working with her again!
---
Jenn Vargas, Mostly Brilliant
Monika truly rocks my socks.
She has been our chief community engagement officer for DNK and has been nothing less than fantastic. She knows how to keep people engaged and feeling supported. I can highly recommend her – she is super smart, super funny and incredibly reliable. Thank you for all you do!
---
Hannah Dixon, Digital Nomad Kit