HOW TO START BUILDING YOUR OWN
FREE

LIVE MASTERCLASS SERIES
30. AUGUST – 1. SEPTEMBER
2:30PM BST | 9:30AM EDT | 6:30AM PDT
… for service based business owners and coaches like YOU who finally want to start creating their own highly converting website and go from WTF to WOOHOO in 3 days!
… you don't know what the most important things are for a newbie to focus on when building your own website. 
… you regularly fall down the black hole of Google & YouTube and are overwhelmed with all the information you find and don't know left from right and up from down anymore.
.. you ask yourself why creating a website can't be so easy that even a cute sweet doggo can create its own cute sweet website? (Spoiler alert: It can be!)
… it feels like you poured money down the drain on courses and themes and plugins and most of all on time wasted and are not one step closer to knowing what the f*ck you're supposed to do next.
BE PART OF THE LIVE MASTERCLASSES
DAY 1:
Light up your Essentials
TUE, 30. AUGUST – 2:30 PM BST
Drop the beginner attitude: You will know what is important when creating your own website, and what isn't. Nobody can sell you pears as apples anymore.
Jargon-Schmargon 🤪: You'll walk away knowing exactly what words to use on your website so you can make empowered and knowledgeable decisions and create a website that converts for you.
Domain & Webhost: Find your way in the sea of offers. You'll know what is necessary and what isn't for your domain + webhost and how to get it up and running TODAY.
DAY 2:
Burn Down the Analysis Paralysis
WED, 31. AUGUST – 2:30 PM BST
How to choose a platform for your site.
Get ready to learn about the different platforms available to you.
Pros & Cons of Website Builders: Not everything is black and white, but this training will help you see through the mist.
Systems Galore ⚙️: You'll finally know what these different systems even look like, without wasting time and signing up for each and every one of them.
DAY 3:
Make it lit and keep it burning
THU, 1. SEPTEMBER – 2:30 PM BST

Walk away with tips & guidelines that make your website look on FIRE 🔥.
Create & Maintain: Don't know what steps to take to start OR keep your site safe & secure? Not anymore! You'll walk away with some tips that professionals use during the website creation process, that will make you feel more comfortable with it too.
Big No-Nos 🙅🏻‍♀️: You'll know what to avoid, to have your website look as professional as YOU are.
… every day will end with me sharing MY RECOMMENDATIONS and a Q&A where I will answer all your burning questions!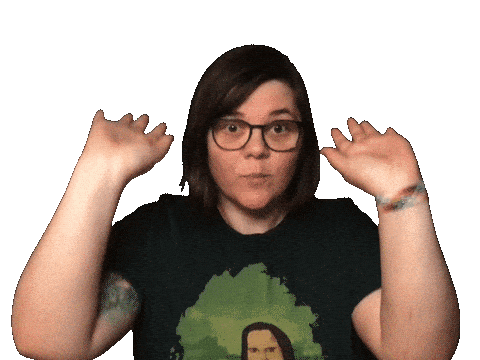 BE PART OF THE LIVE MASTERCLASSES
… the foundations you need to set yourself up for ultimate success when it comes to building your own website 🎉.
… clarity and guidelines to create a highly converting online home for your business that looks amazing and invites people in 🏡.
… confidence in yourself that YOU can do it too without fear and stress but absolute ease 💪🏻.
… inside scoop of a web designer of over 15 years – that's inside knowledge you don't just stumble across 🤩.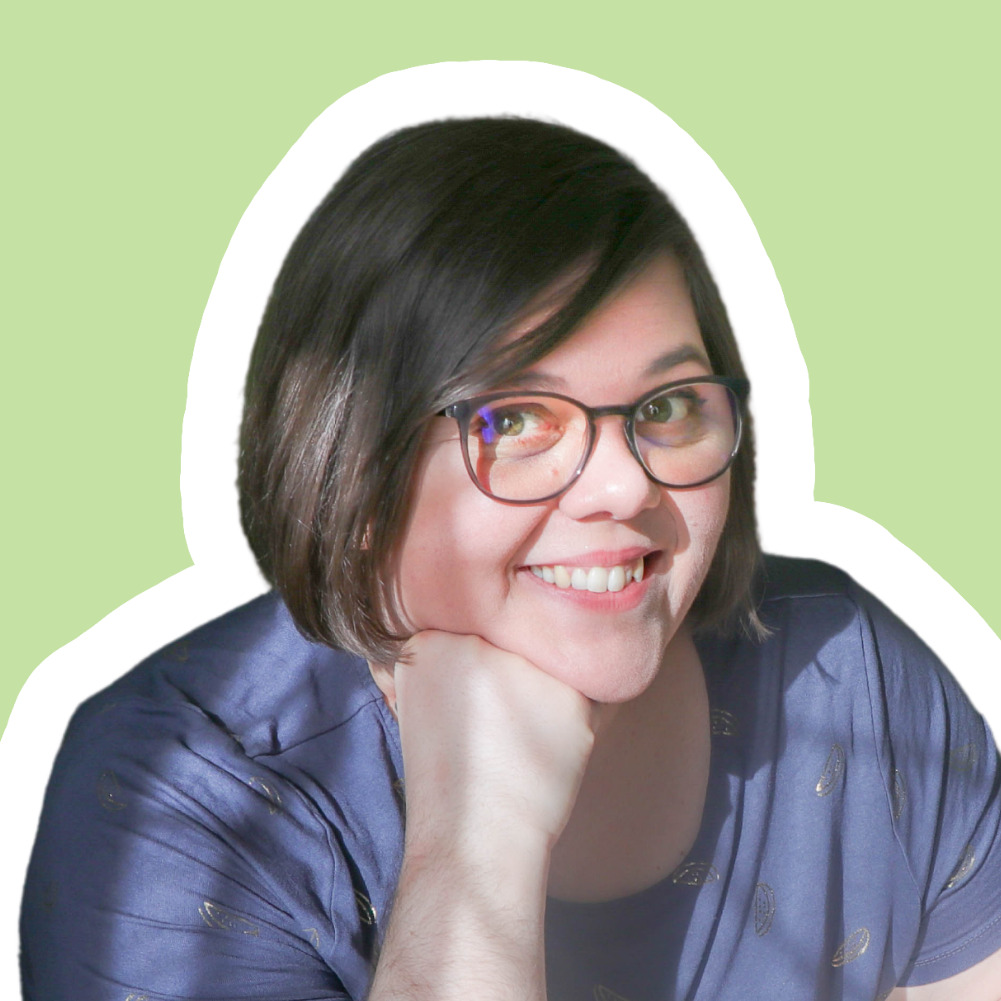 The more weird you are,
the more fun you are.
🤓
WHY AM I THE ONE TO GET YOU OVER THAT FEAR OF WEBSITE CREATION?
… YOUR WEB DESIGN & ONLINE TECH SPECIALIST 👩🏻‍💻
Creating websites since 1998, 6 1/2 years in a design agency, 5 1/2 years in-house designer and project manager in the non-profit sector, and self employed Web Designer and Tech Specialist since 2017.
I have created the design & technical foundation for multiple six-figure coaches & service based businesses and was (and still am) solely responsible for everything including: Website, Email Marketing Setup, Funnel Set Up, an incredibly high number of landing, sales & opt-in pages and everything else that needs to happen for them to stand in their own vision.
During these 3 amazing days together you will get access to all of my brain. You might worry that I am one of these techy people who is way too complicated and can't help you out, but not only did study adult education I also taught senior citizens how to use mobile devices – if that doesn't prove that I can make tech easy to understand I don't know what does.
I'm loud, embarrassing and a proper nerd but your wing-woman in all things design & tech and am convinced that work can be fun AND professional at the same time. Sign up and find out!
… I want to help YOU finally get over the resistance you feel every time you think of finally finishing your website. I will share everything about the tools that I use and will fast-track you to finally feeling unstuck.
WHAT MY CLIENTS HAVE TO SAY
Another happy customer!
Monika designed my website for She Hit Refresh ??https://shehitrefresh.com. I had an existing WordPress site that needed a facelift to better represent my brand. Monika was able to create options that were right on target for what I had in mind but couldn't put to paper.
She created a site that is not only beautiful but UX friendly. Monika was a pleasure to work with, patient, quick turnarounds, and very informative. I highly recommend her!!
---
Cepee Tabibian, She Hit Refresh
Monika is a very talented person.
Moni is a wonderful graphic designer and creates DVD booklets, graphics for authoring (chapters etc.) and CD labels (and more). She is creative, quick, motivated and above all the technical skills she is fun and great to work with!
She works on set as a camera person, she edits video (raw and conceptional), she has been part of my research as a technician but also as an educator. We have designed educational workshops for women 60plus (one is an adult educator training, the others are related to new media and ageing)
If you need a person who knows her technical stuff AND understands what you have planned – contact Moni!
---
Sol Haring, Scientist, Videographer, sol haring film
Monika is the wizard of tech!
She is extremely knowledgeable and her response time is amazing. I can 100% count on her to not only do WordPress fixes, design and virtual assistance quickly & flawlessly but also to teach me along the way so I can do it myself in the future. Which to me is invaluable!
Her approach is wonderful – it's a magical mix of patience, knowledge and humor. Which makes working with her an absolute delight and I would recommend her 100 times over to anyone!
---
Kyrie Melnyck, 7in7 and Kyrie&co
Monika made me a logo and I couldn't be happier.
Monika made me a stunning logo for my blog and I couldn't be happier. She worked with me to design something that gives the exact feel and expression that I was after. She's very communicative, easy to talk to, and a real joy to work with. If I could give more than 5 stars, I would.
Trust Monika with your logo design! You won't be disappointed!
---
Amanda Sloan, Thankful Cow & Bean and Backpack
Monika single-handedly kept my business afloat.
Monika single-handedly kept my business afloat for well over a year. She is technical, has a design sense, and is super fun to work with. Look forward to working with her again!
---
Jenn Vargas, Mostly Brilliant
Monika truly rocks my socks.
She has been our chief community engagement officer for DNK and has been nothing less than fantastic. She knows how to keep people engaged and feeling supported. I can highly recommend her – she is super smart, super funny and incredibly reliable. Thank you for all you do!
---
Hannah Dixon, Digital Nomad Kit
CONVINCED? THEN JOIN ME HERE: