The 2 Day Group Programme for service providers and coaches like YOU who want to create a highly-converting website in a fraction of the time and finally show up as the expert that you are.
…level up your business and finally have the world
see your worth
and that you are the
TRUE expert in your field
AND
convert leads
with the snip of a finger?
So gear up and let's light that match to fire up your business and life. 💪🏻
You want to take your business to the next level, but whenever someone asks to see your a website you have nothing to show, and have to watch your potential client walk into the sunset with someone else *sadface* 🌅.
You know you are amazing at what you do, but there is no proof anywhere for people to confirm that for themselves.
You are ready to make bank but instead of being out there showcasing and posting about your offers you are wasting hours trying to create a website but have no idea what to do and it still looks like you made it with your eyes closed.
You finally started this business that you have been dreaming of, excited to serve your ideal clients, but you're stuck on that FINAL puzzle piece:
And it always goes the same way…
You'll start talking with those potential clients and when they ask where they can find more about you…. You got nothing… you don't have a place that you can send them to, where they can read about your offers, what you ACTUALLY do or even WHO you are besides that Social Media profile.
You commit to changing this immediately and decide to start DIYing your own website… because how hard can it be, amirite? 😏 You start googling, then you end up on YouTube, you even look at a bunch of courses and suddenly it's weeks later. But you are no step closer. You're left feeling deflated, your momentum is gone, and you start questioning your decision to even start a business in the first place .
You started to look for an expert to create one for you, but not only does it break your bank account, their availability is limited so it will take what feels like forever to get it over to you anyway, and in the end you have no idea how to maintain and use it yourself. So you once again decided that DIY is the best way for you at the moment.
But still weeks maybe even MONTHS go by, and you are stuck in the loop of enquiry – motivation – disappointment in yourself and your capabilities. Whyyyy can't creating a website be as easy and simple that a cute little doggo can do it? 🐶 Should I even having this business in the first place? (And before you question that again: YES you absolutely should!)
It's time to finally burn down the fear, kick that analysis paralysis in the 🍑 and finally step into your power – in just 2 days.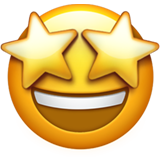 Owning a highly-converting, aesthetically pleasing website that embodies you and your brand to a T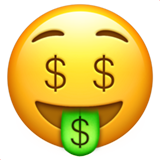 Having a place online that brings in leads and converts in the background because you FINALLY speak to a new kind of audience that you have totally ignored before (spoiler alert: the ones who want to read and analyse everything about you before they even consider buying).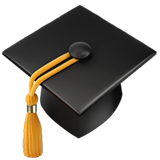 Having somewhere to direct people to that proves: You are the authority and the expert they have been looking for.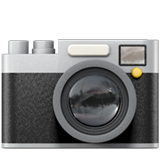 Skipping the waiting game and building your own website in 2 days with expert help and all the necessary assets you will ever need.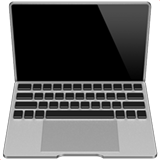 Knowing how it's done so you can maintain the site yourself with ease and not sitting in front of your massive investment without any idea how to even use it.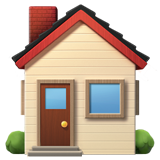 Finally having your own home for your business, that's ready for growth whenever you are.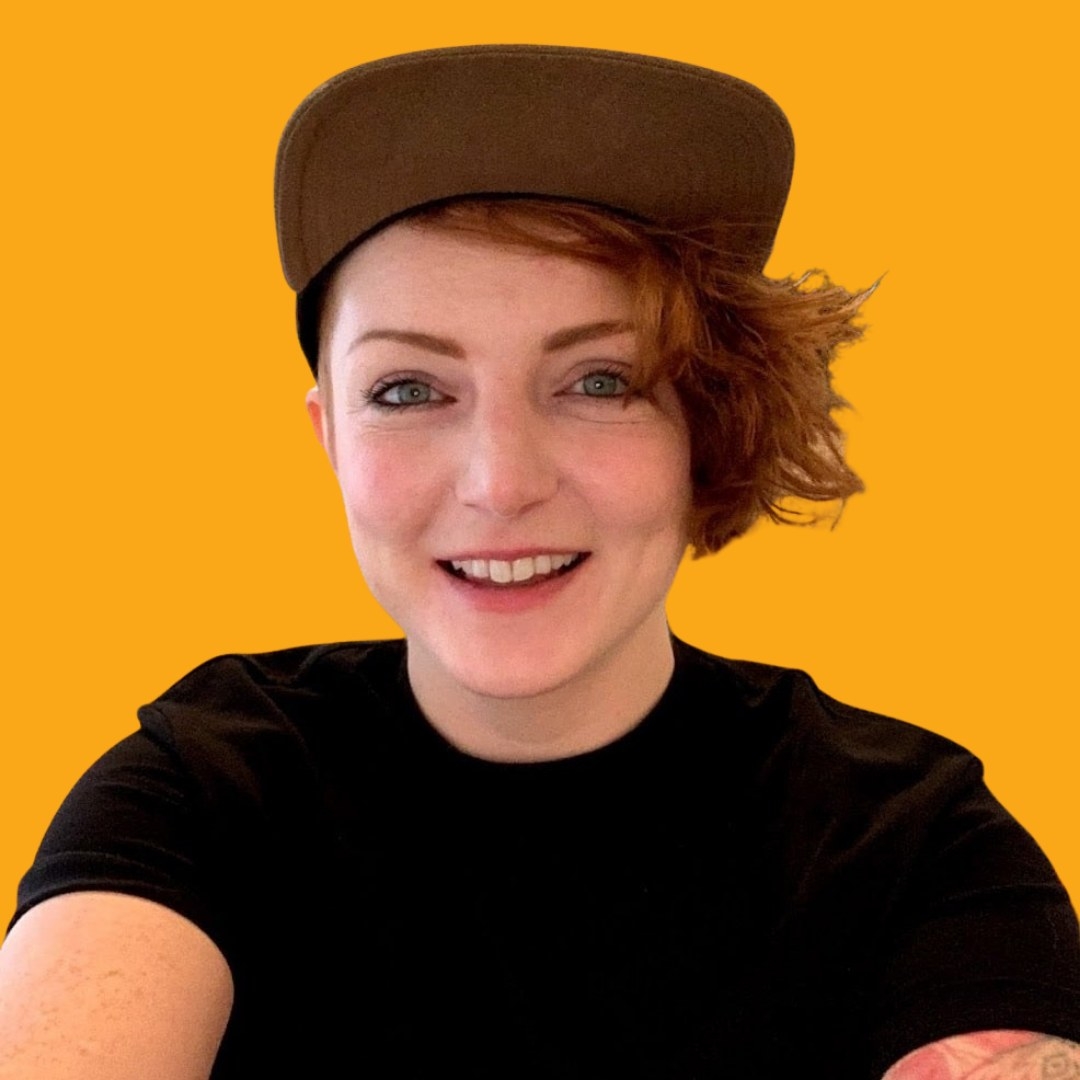 Moni gets stuff in a way that most never will
I know for fact that Monika has made my brand iconic. I get compliments almost daily and it has massively increased our brand credibility and revenue as a result.
Moni's sense of humor, loyalty and dedication to her zone of genius has made working with her over the years an absolute joy. Beyond the incredible work she creates, or the mounting sales revenue she's enabled me to generate, its working with HER as a person that is the most beneficial to me. She's a good good soul and I trust her with the keys to my life.
I would recommend Monika to anyone, any day, under any circumstance. Why? Because she's so talented and having even a drop of that in your business will feel so good it should be illegal.
– HANNAH DIXON, Digital Nomad Kit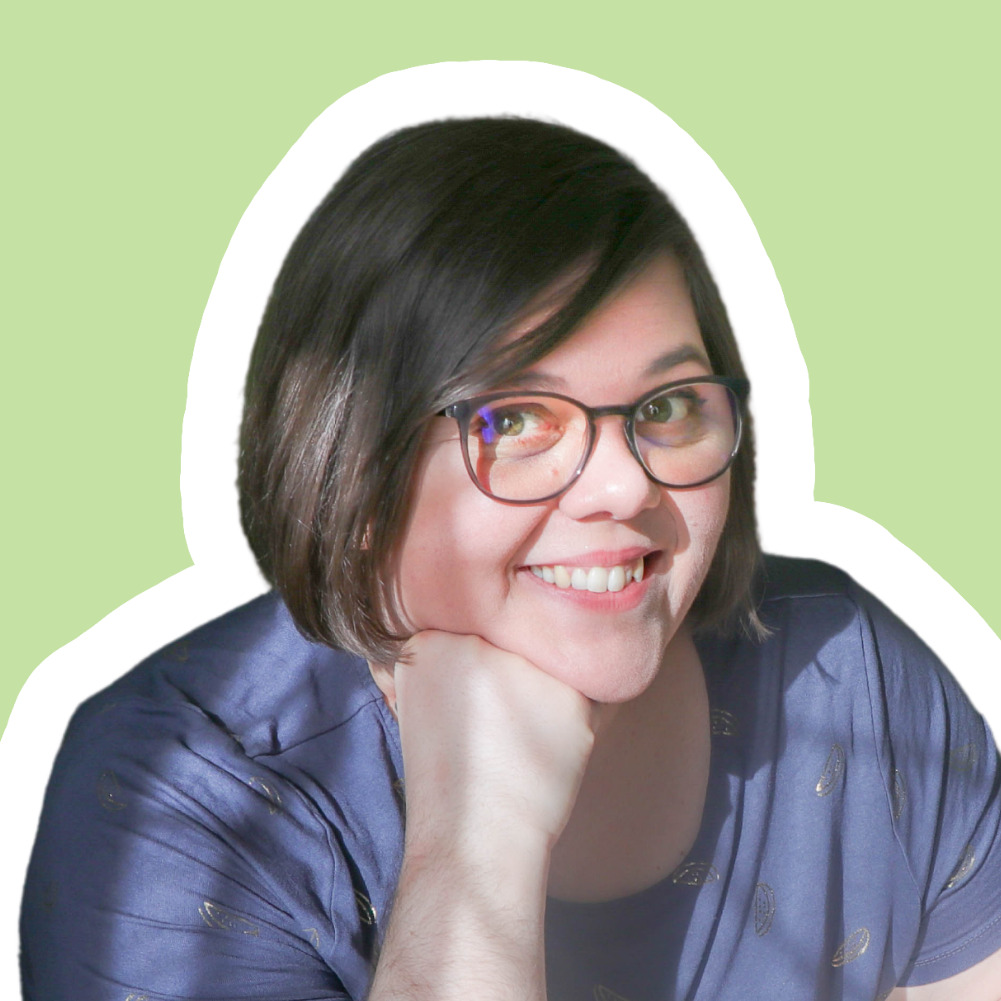 The more
weird
you are,
the more
fun
you are.
Get your website from chaotic and mediocre to lit 🔥 and highly converting with my help.
… and I am the answer to your burning questions.
I am a web design and online tech specialist 🤓 and I am the backbone of multiple six-figure businesses – setting them up for success with my website and landing page creations.
Not only have they all experienced the same thing you are experiencing right now – ever since I started my own business in 2017 I have seen friends, colleagues and other business owners stuck in the same rut:
Insecurity, confusion, lack of income and HOURS wasted on DIYing their website and in the end, it never looked quite right, and far from converting anyone into paying clients.
But what if you could figure all of that out within just two days?
➡️ I bring over 15 years of experience with me and I will provide you with everything you need – if anyone can make it happen, I can, my clients don't call me "tech genius and lifesaver" for nothing.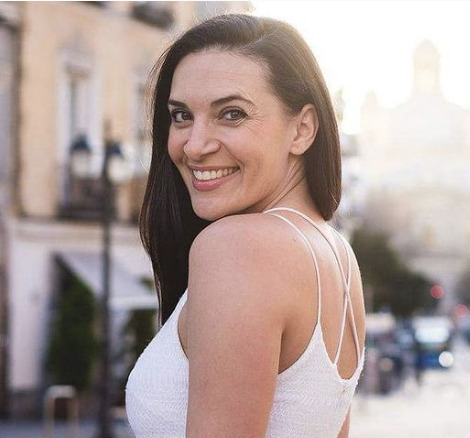 Another happy customer!
Monika designed my website for She Hit Refresh. I had an existing WordPress site that needed a facelift to better represent my brand. Monika was able to create options that were right on target for what I had in mind but couldn't put to paper.
She created a site that is not only beautiful but UX friendly. Monika was a pleasure to work with, patient, quick turnarounds, and very informative. I highly recommend her!!
– CEPEE TABIBIAN, She Hit Refresh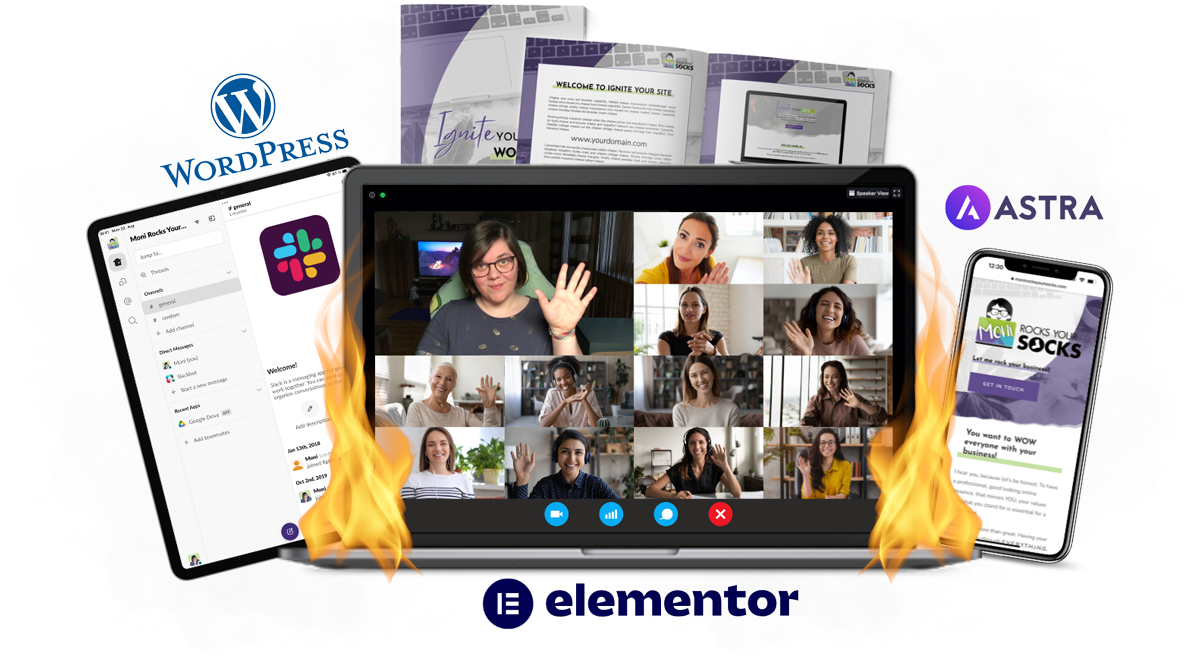 The 2 Day Group Programme for service providers and coaches like YOU who want to create a highly-converting website in a fraction of the time and finally show up as the expert that you are.
The group programme will take place on the
26. & 27. September
from
11 AM BST – 4 PM BST.
You will receive a welcome pack on the 14. September with all the necessary information you need to get started and get prepared.
You show up for two group workshop days where you will be guided and shown exactly how you build your own site in WordPress. This is where we create your website together and you get to ask any questions and get tailored support all throughout.
Kindle that Fire: The Basics
Go from Overwhelmed to Organised. Get yourself ready and set up upfront with the help of my Setup Workbook.
Blazing colours
We don't want your website to look like a 3-year-old's kindergarten project, so with my help, you'll look more professional than amateur.
Smoking' fonts
How to choose the right fonts to have a professional website that embraces all of YOU!
Stock images
Don't know where to find the right images that capture what you are and what you do? Search no more. I've sourced them all for you.
Yes, you Can(va)!
Graphic Design can elevate your brand and design, I'll show you how you can do that efficiently.
Get Slack'in!
Join the group programme Slack workspace for support from me – and to support each other!
Flaming Replay
Get lifetime access to the training replay to get back to whenever you need it!
You will walk away with a finished website that converts your ideal clients in your sleep, and shows everyone that you are the expert in your field, while also knowing exactly how to maintain it yourself.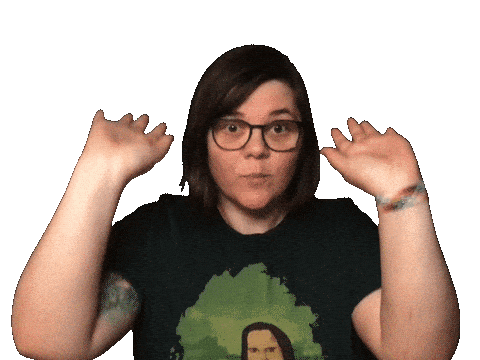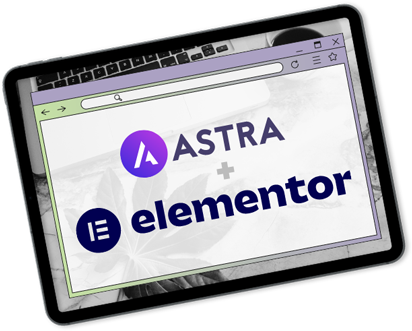 I have some Bonuses for you:
Elementor Pro & Astra Pro License for 2 Years (worth $196)
By joining the workshop you get access to Elementor Pro Website Builder for 2 years as well as the Astra Pro Theme. This usually comes with an annual fee of 49$!
Access to all paid plugins included for FREE.
A collaborative group environment with LOTS of fun!
You are not going alone! You'll have the rest of the group to do the job with you INCLUDING myself. And I mean – I'm hilarious 90% of the time. So expect to have an amazing time!
Book a 30-minute call with yours truly! 😍
After the training, you can book a 30-minute call with me within 4 weeks of the workshop, to have us go over your creation together and get feedback from me.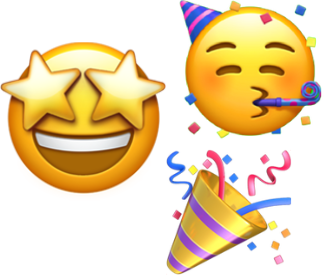 HOW EARLY DO YOU CATCH YOUR BIRD? 🐥
If YOU SIGN UP before THE CART CLOSES ON FRIDAY 16. September 8 PM BST, you'll be getting an extra special bonus… ME!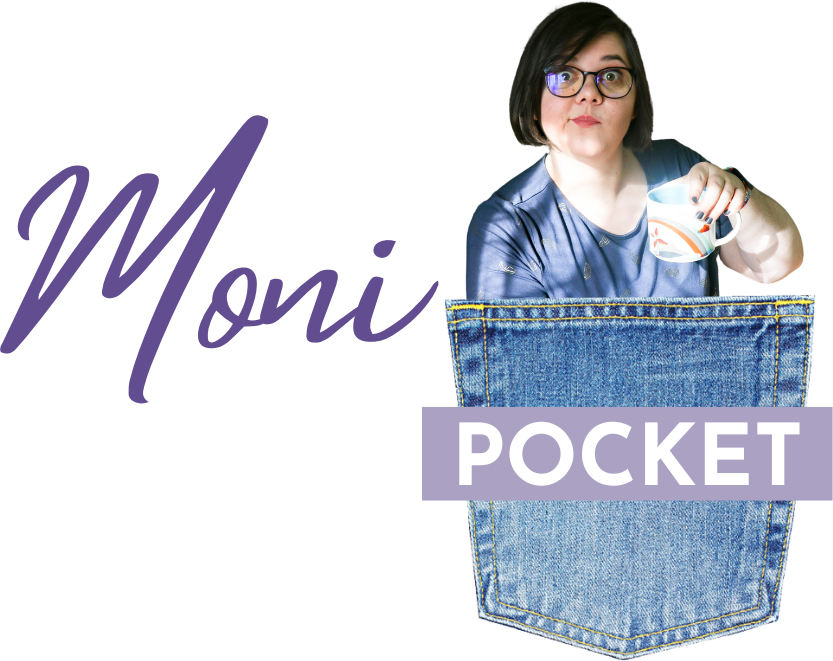 Get my eyes, ears and fingers on YOUR page!
Not only will I go over your page and tweak anything that I see needs tweaking from my professional point of view, you can also pick TWO pages you want added for yourself, that I will be creating FOR you. This can be: a service page, about me page, contact form, a blog… yo name TWO and I'll get that sorted for you.
THE DOWNSIDE? YOU NEED TO ACT FAST! 💥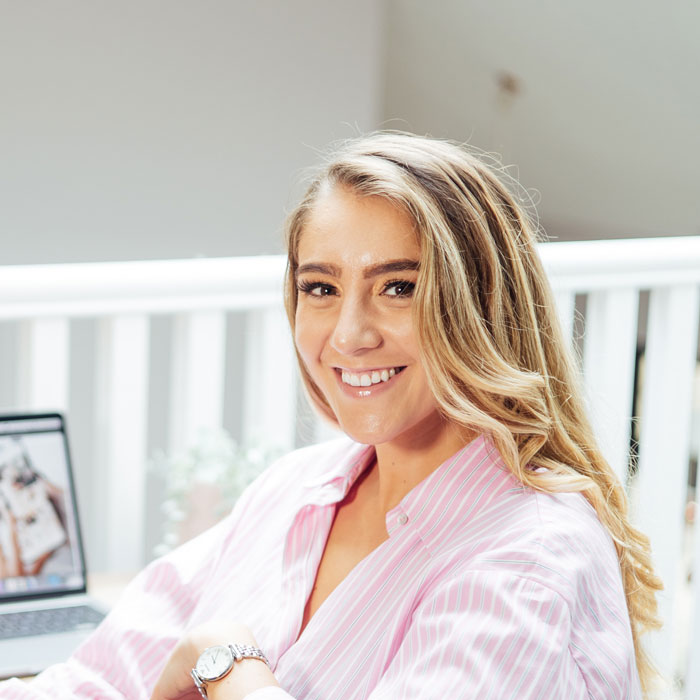 Anything is possible with Moni by your side
The greatest thing about working with Moni is that no matter what the question, Moni will go over and beyond to solve it.
She makes you fully believe that nothing is impossible – there's always a way or a workaround – and she's the person to find it!
If you consider working with her then I'd say: Jump right in and snap up ANYTHING she has to offer. Once you sample some of Moni's magic, your tech and web woes will never be as worrisome again.
– AYSE ÇAĞLAYAN, Founder of Surge Social UK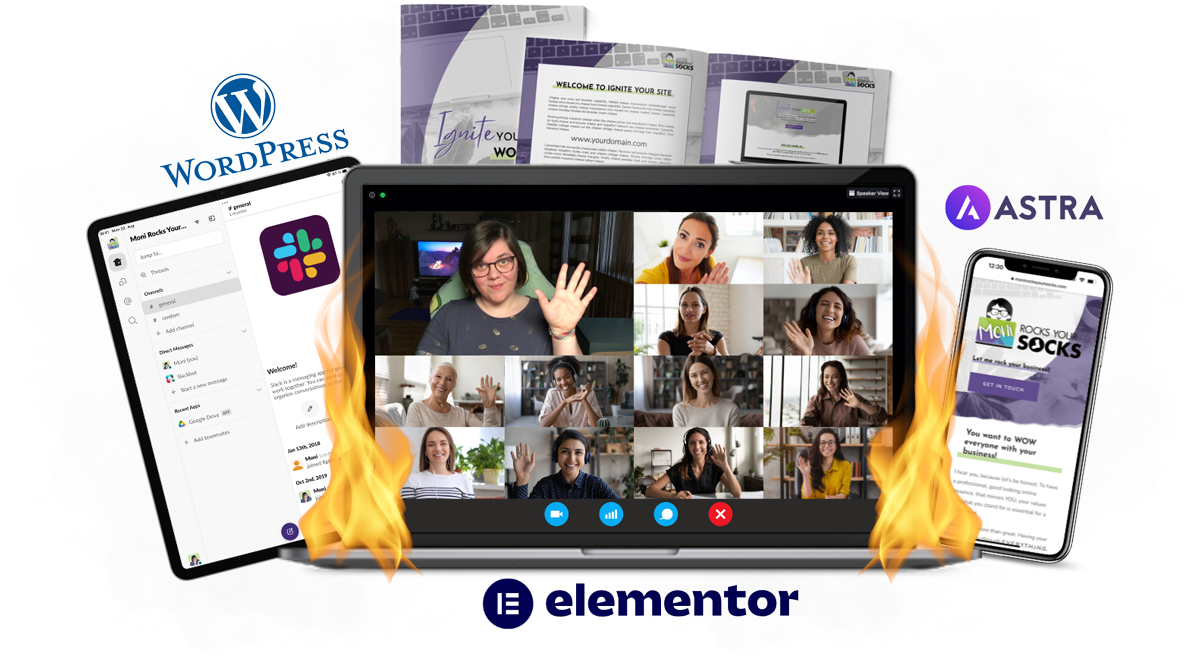 Ignite Your Site is for you if:
You are an online service provider or a coach and creating websites has caused you more sleepless nights than you like to admit. But it's important for you to do it yourself because as the CEO you need to make informed decisions and also help yourself if necessary.
You've been working on your website for months now and it's still not out yet. You feel like you can't progress in your business because of it and it's holding you back and keeping you feeling small and not good enough to run this business (*pssssst* this is a lieeee, you CAN do this and you ARE the badass that you know you are)
You feel like whatever you do takes ages AND doesn't look right, and you prefer a little bit of hand holding. I gotch'u!
You want to offer website maintenance as a service to other people but are not confident enough about it yet. See this as an opportunity to learn from someone who does it – and then go ahead and make your own money from it (and charge higher fees 😉).
Ignite Your Site is
NOT

for you if:
You think I will create a website FOR you during the workshop. If you want that you can hire me for bigger bucks. I will empower you to do it yourself and share all I know with you. But that's it.
You take every critique personally. I will tell you when something doesn't look right, that's not me being an ass that's just me helping you out with my expertise. If you can't deal with it then – bye Felicia – this is not for you.
You think swearing is totally unprofessional, and think good content only comes covered in a suit and a tie.
You think gamification is for losers. Fun doesn't contradict professionalism or competence in any way in my books :D.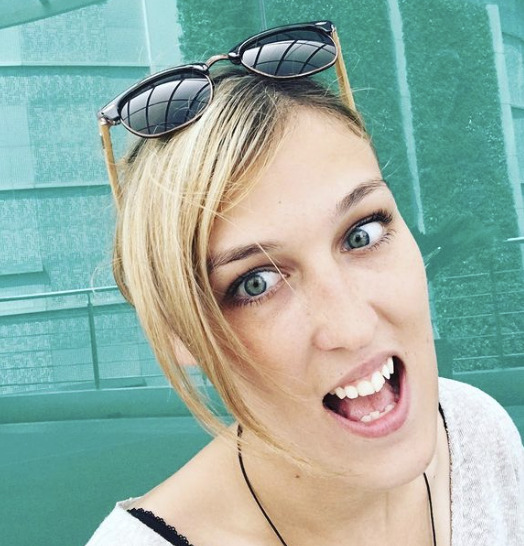 Monika is the wizard of tech!
She is extremely knowledgeable and her response time is amazing. I can 100% count on her to not only do WordPress fixes, design and virtual assistance quickly & flawlessly but also to teach me along the way so I can do it myself in the future. Which to me is invaluable!
Her approach is wonderful – it's a magical mix of patience, knowledge and humor. Which makes working with her an absolute delight and I would recommend her 100 times over to anyone!
– KYRIE MELNYCK, 7in7 & Kyrie&Co
I know this is the time for you now…
… to finally get start having the business that you want, with the Website to show. And you can be making these steps with MY help. 
Don't forget to sign up before the cart closes!